Cheap Album Round-Up: Record Store Day Edition
There might have been less actual record stores around to celebrate than last year, but by most accounts, this year's Record Store Day was a bigger success than last year's inaugural event, with traffic to independent retailers up around the country. Milwaukee's Exclusive Company location on Brady St. and Farwell Ave. was packed to the brim with shoppers, musicians and revelers, who were placated by beer, cookies and unending shipments of free food.

Those limited-edition Record Store Day-only releases sold fast, though I was able to score the last copy of the Pavement Live in Germany LP, a wonderful relic from 1997 featuring not one, not two, but three Malkmus songs about architecture ("Fin," "Grave Architecture," and a heavy early version of "The Hexx,") and a lean version of Spiral Stairs' best song, "Kennel District."

I also dug up several gems from the store's discount LP bins, including:≠
Ladyhawk: Fight For Anarchy
$3
≠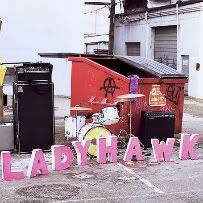 This 2006 vinyl-only EP documented the previously little-explored experimental side of this American-rock-loving Canadian band, replacing the hooky electric guitars of their debut with nervy pianos and hard-strummed acoustic guitars. These six songs were recorded in about a day, and judging from the illogical, ramshackle arrangements, they could have been written that very day, too. All in all, it's a mess, yet taken as a whole, it almost works, painting a rushed, expressionistic portrait of rebellion.
Permanent: Sink/Swim
$3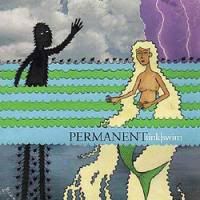 In the spirit of Record Store Day, I figured I'd do something I probably haven't done since the rise of MySpace: Purchase a record by a band I knew nothing about, based solely on the album cover. Needless to say I was hoping for something more distinguished than textbook melodic hardcore, but there are enough crafty twists and turns here to give me my three bucks worth.
Shipping News: Flies The Fields
$4
≠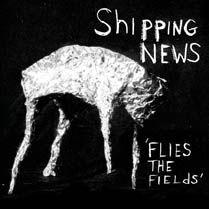 ≠The bursts of math-rock fury that drove Jeff Mueller and Jason Noble's celebrated '90s bands June of 44 and Rodan only emerge in spurts in the Shipping News, the project the two have shared on and off (mostly off) since 1996. Only a couple of tracks on 2005's Flies The Fields, the trio's most recent and probably their best album, touch on the raw-throated shouts and head-jerk riffs the duo celebrated in their math-rock salad days, but the rest of the record's intricate, uneasy post-rock is nearly as satisfying. Hopefully they'll get around to recording another sometime soon.