Bay Players rounds out two-week run of Hitchcock spoof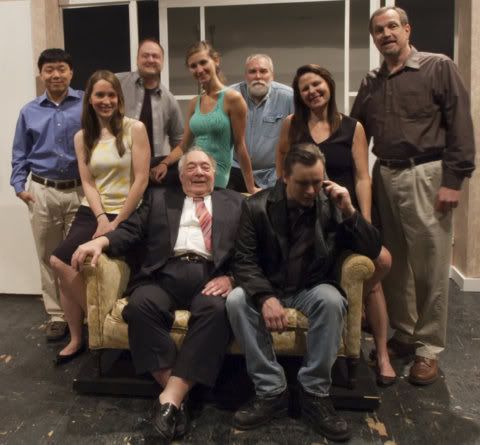 Somewhere in the mix of everything that opened last week, I ended up missing another opening from one of the longest-running community theatre traditions in the state of Wisconsin. The Bay Players continue to perform in their latest incarnation at the Whitefish Bay High School Auditorium. Their latest is a spoof of Hitchcock by the writing team of Billy Van Zandt and Jane Milmore. Wrong Window reads a bit like a more frenzied version of the satge spoof of The 39 Steps that was a hit on Broadway and recently produced by the Rep. This is a bit more like The 39 Steps meets Police Squad or Naked Gun . . . a bit less form and a bit more wide-ranging strangeness. The cast is that unique mix of new, untested energies and long-time non-professional veterans that one can expect from community theatre. I'm really sorry to be missing this one.
The Bay Players' production of Wrong Window closes this weekend with performances on the 27th and 28th of January. Both shows are at 8pm at the Whitefish Bay High School Auditorium on 1200 East Fairmount Avenue.